Ivy House Productions is a specialised production company, dedicated to producing the highest quality content for children. Ivy House Productions develops and creates innovative live action and animated children's programmes, as well as live events. Passionate about providing excellent entertainment for children, we work with top experts to ensure our portfolio of shows delight and engage young audiences.
With experience in making programmes for both preschool, tween and teen audiences, Ivy House Productions is currently developing a selection of live action programming, which cater to all of these audiences. We also have a high-end animated series in development. Bright and colourful, with wonderful characters, this preschool series will appeal to children all over the world.
Ivy House Productions cares about great storytelling and engaging characters. We ensure that no matter the target age range of our programming, the characters and scripts are second to none.
Ivy House Productions recognises that children love to see their own lives reflected back to them on screen. We are experienced in working with children in order to produce the highest quality live action and documentary programming.
Ivy House Productions also works in the field of live events and theatre shows.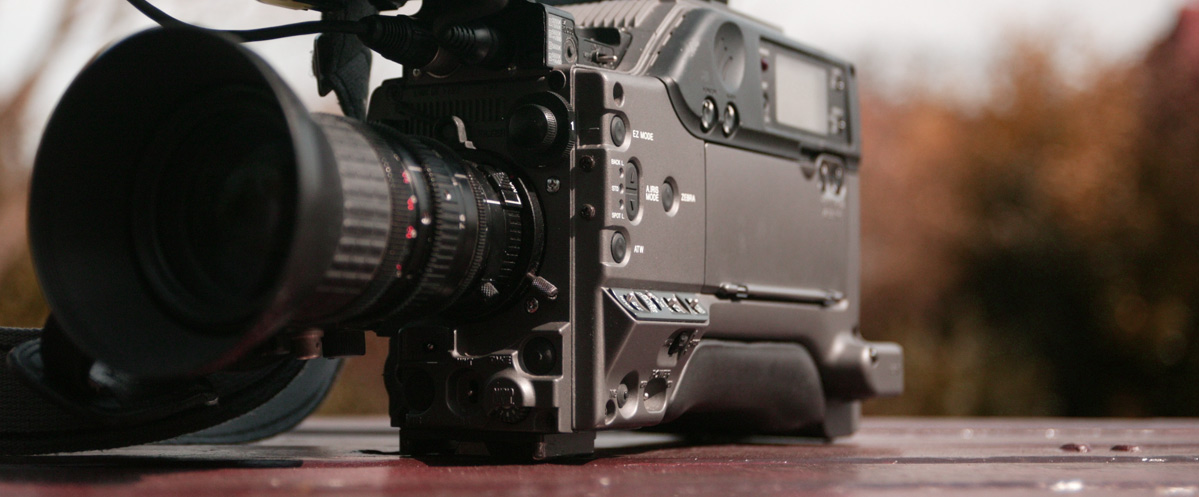 ---
people
Jess Symons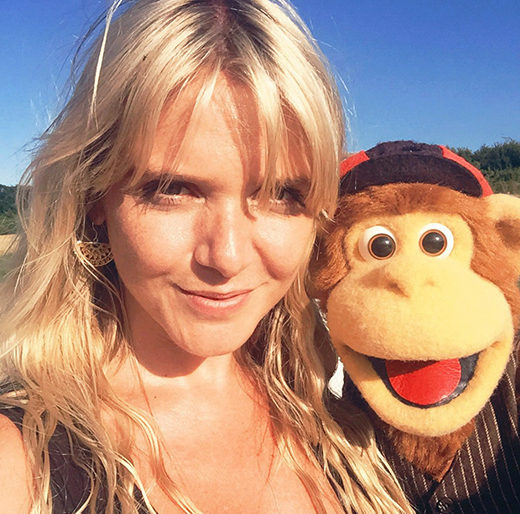 Jessica Symons is Managing Director of Ivy House Productions
The former Head of Children's at Channel 5, Jessica was responsible for the channel's acclaimed Milkshake! preschool strand, and under her leadership, Milkshake! achieved its highest viewing figures on record, including its best ever share of children's viewing in 2015.
During Jessica's 10 years at the channel she developed, commissioned and acquired hundreds of hours of children's programmes, as well as producing, writing and directing many in-house shows. She created a number of successful live musical events, launched the popular monthly Milkshake! Magazine and also developed innovative digital products including the Milkshake! VOD app on Youview.
Jessica has a degree in drama from Middlesex University and an MA in television production from Falmouth College of Art where she gained a distinction and a scholarship to produce a documentary in India.  Before joining Channel 5, Jessica worked in theatre management, as a script supervisor on feature films and in television production. She has also worked in education teaching drama and English.

---
People
Nick Wilson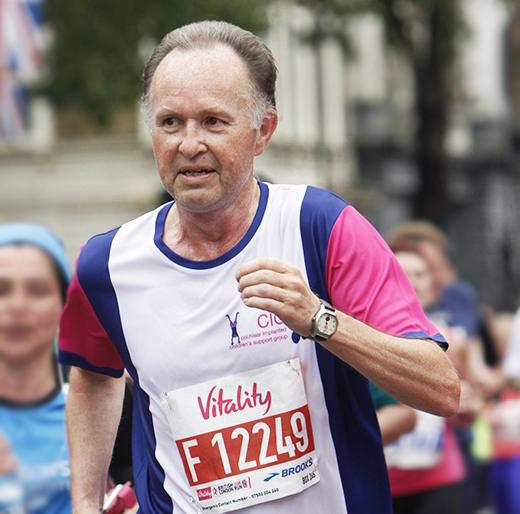 Nick Wilson is Creative Advisor at Ivy House Productions.
He is one of the world's most experienced children's TV executives.  He began his work in Children's Television at the BBC in 1974, first directing and producing Playschool, then creating Chock a Block and Bric a Brac for the See Saw strand before producing and directing Saturday Superstore. From 1984 -88 Nick was Editor of Children's Programmes at TVam where he created the Wide Awake Club and Wacaday. Nick also worked as Editor of Children's and Youth Programmes at Granada Television supervising early series of Children's Ward and Josie Smith. He commissioned and excecutive produced Keith Allen and Danny Peacock's highly innovative Children's Comedy; Jackson Pace.
He was a founding partner in the independent production company, Clear Idea Television, responsible for devising and producing programmes for clients including TVAM, Granada Television, Central Television, BSkyB, Nickelodeon and the BBC.  In this role, he managed the production of up to 300 hours of broadcast television a year. From 1992 -1994, Nick held the post of Director of Programmes at The Children's Channel and was responsible for acquisition, production and scheduling of the channel's output.
Nick joined Channel 5 in 1996 as Controller of Children's Programmes, and here he created and developed the highly successful preschool brand Milkshake! as well as the older children's strand; Shake. At Channel 5, Nick commissioned a number of high profile children's programmes including Peppa Pig, Noddy in Toyland, The Mr Men Show, Fifi and the Flowertots, Roary the Racing Car and Little Princess.

Nick set up on his own as a Children's Media Consultant, Writer, and Producer in 2010 and  in the past 6 years has Executive Produced, developed, scripted-edited and written numerous children's series, and is currently Executive Producer and Script Editor on Pip Ahoy, Winnie and Wilbur and Milkshake Monkey; Script Editor on Italian/Japanese co production Mofy, Executive Producer on Our Family for CBeebies, Co Head Writer on Shane the Chef and Script Editor on Series 2 of Toby's Traveling Circus.

---
people
Debbie Crosscup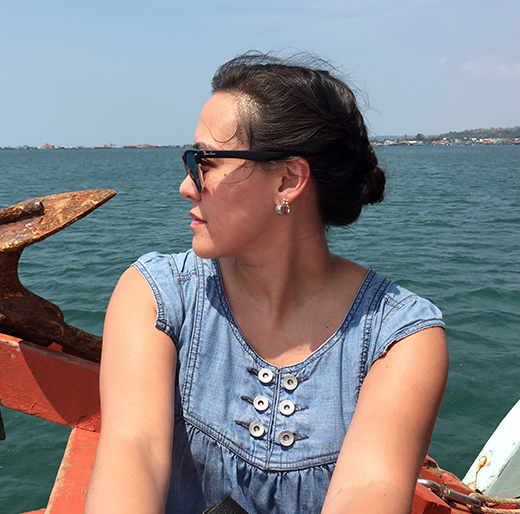 Debbie Crosscup recently executive produced Milkshake! Festive Fun for Ivy House Productions, which will be broadcast on Channel 5 in December 2016.
Debbie has produced multiple music videos for the 'Gorillaz', as well as cinematics for the famous 'The Beatles Rockband' videogame for Boston based developers, Harmonix.  She also produced the films that launched the iconic 'Compare the Meerkat' campaign in 2008. Debbie has produced advertising campaigns for brands such as Coke, Vodaphone and Adidas, as well as producing two innovative outdoor multimedia events for Burberry in Beijing and Taipei.
Debbie executive produces a wide variety of animated and mixed media commercials for BAFTA and Oscar winning entertainment company Passion Pictures. Debbie has won countless awards for her work at Passion Pictures, including multiple British Animation Awards, British Arrows, Annecy Crystals, and a GRAMMY.
Debbie has produced a number of feature and short films including 'Right Hand Drive', 'Monkey Nut Tales', and 'Grace'.
Debbie has a BA from Emerson College, and an MA in film producing from the National Film and Television School.

---
people
Kelly Rose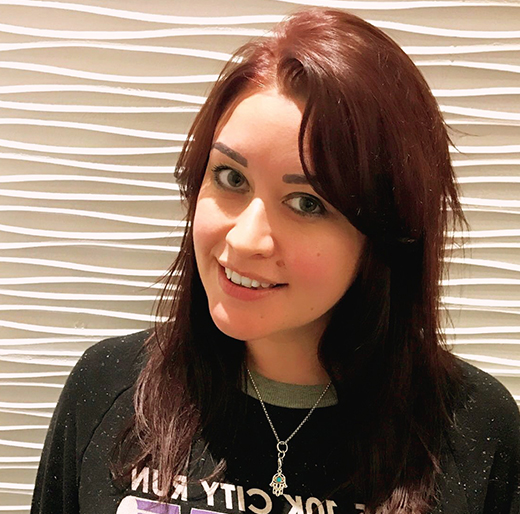 Kelly Rose recently production managed Milkshake! Festive Fun for Ivy House Productions, which will be broadcast on Channel 5 in December 2016.
Kelly Rose has production managed a number of programmes and live events for Milkshake! and for the Channel 5 Creative Department as well as production managing promotional videos, and big brand commercials.
A former children's performer and presenter,  Kelly Rose starred in 'A Milkshake! Adventure' and also performed in 'Milkshake! Come out to Play' as well as 'Bop, Rock and Bop!' At Glastonbury Festival.
Kelly Rose worked as Company Manager for 'Milkshake! Live' and has extensive experience in children's television production including researching, coordinating, and gallery PA duties for both studio recordings and live broadcasts.
Kelly Rose has a BA in Musical Theatre from The Arts Educational School, and is a trained  and experienced dancer and singer.

---
people
Beth Whittal-Williams
Beth started her career in Television as a presenter on Channel 5's Milkshake!
She enjoyed 7 1/2 years as one of the main presenting team, performing in numerous theatre tours, presenting several series of BAFTA nominated 'The Milkshake show', Animal families, Milkshake Bop Box and providing voices for various animations.
Beth moved into Production in 2010, as Associate producer at Milkshake! before moving to Factory Create, as Production Manager on CBBC's Strange Hill High.
She is currently production manager on Channel 5's Winnie and Wilbur.
Happy Tent Tales is Beth's first project for Ivy House Productions.
Beth has a BA Hons degrees in Dance studies from University of Surey, Roehampton, and is a proud Mum to two small and enthusiastic television fans.

---
people
Sarah Broad
Sarah Broad recently executive produced Milkshake! Summer Fun for Ivy House Productions.
Sarah has produced children's programmes for Channel 5 and the BBC, including the hit show; Sarah and Duck for CBeebies.
The former Content Producer at Channel 5, Sarah was responsible for the channel's acclaimed Milkshake! website and digital output, as well as artist direction for all live events and in-house productions. During Sarah's 9 years at Channel 5 she produced hundreds of location and studio programmes for Milkshake! and also wrote and directed numerous programmes, for use both on air and online.
Sarah is a technical whiz, who is able to shoot, edit, and design, plus build sets and also create costumes. Sarah has a degree in Theatre Practice and Set Design from the Central School of Speech and Drama and was named a Broadcast Hotshot in 2011.

---